PAYCELET ONE - Onyx Black
Pre-order now - 2-3 weeks delivery time

Free Shipping

30 days return
Weltweit sicher kontaktlos bezahlen

Kein Akku / Batterie - funktioniert immer

Visitenkarten- und Link-Funktion

Wasserfest und Kratzresistent
PAYCELET- the ultimate payment bracelet that has perfected the interplay of intelligence, security and style. PAYCELET is designed to simplify your everyday life and give you a seamless payment experience. With our innovative concept, we have focused on the points of smartness, security and style to give you an extraordinary wearing experience.
So funktioniert's:
Mit unserem Partner Curve kannst du jede Visa oder Mastercard Kredit- und Debitkarte mit dem PAYCELET verbinden. Lade dir hier die Curve App runter und richte diese innerhalb von wenigen Minuten mit unserem Anleitungsvideo ein.
Wenn du eine Karte unserer Partnerbanken hast, kannst du diese direkt mit deinem PAYCELET verbinden.
Solltest du keine Kredit- oder Debitkarte besitzen oder präferierst ein Prepaid-Modell zur vollen Kontrolle deiner Ausgaben oder als Taschengeld für deine Kinder, dann kannst du das PAYCELET mit unserem Partner VIMpay verbinden. Auch hierzu findest du eine Schritt-für-Schritt-Anleitung bei unseren Videos.
Das Bezahlen mit dem PAYCELET ist überall möglich, wo Visa oder Mastercard akzeptiert werden. Bis 50€ ohne PIN und ab 50€ mit PIN - wie bei einer normalen kontaktlosen Kreditkartenzahlung.
Das PAYCELET ist sicher:
Das PAYCELET ist von Visa und Mastercard zertifiziert und entspricht den höchsten Sicherheitsstandards im internationalen Zahlungsverkehr.
Das PAYCELET funktioniert nur mit weniger als 2cm Abstand zum Bezahlterminal.
Bei Verlust kannst du deine Kreditkarte oder das PAYCELET per App sperren.
So wird dein PAYCELET eingerichtet:
Wähle dein PAYCELET in deiner Wunschkonfiguration aus und bestelle es.
Befolge die Anweisungen im Erklärvideo, um dein PAYCELET mit deiner Kreditkarte zu verbinden. Der Verbindungsprozess läuft dabei selbstverständlich verschlüsselt ab, sodass wir niemals die Kartendaten einsehen können und den europäischen Bankregularien entsprechen.
Sobald wir alle Informationen von dir erhalten haben, richten wir dein PAYCELET für dich mit Fidesmo Pay ein und verschicken es. (Sollte es sich um ein Geschenk handeln, gib uns bitte kurz Bescheid, die Einrichtung ist auch mit der Fidesmo App selbst möglich)
Um den Start für dich möglichst komfortabel zu gestalten, musst du dein PAYCELET sobald es bei dir eingetroffen ist nur noch mit dem Scann eines QR-Codes aktivieren und mit einer TAN bestätigen.
Bestell jetzt dein PAYCELET und genieße es im Handumdrehen zu bezahlen!
Sail Rope made from recycled PET bottles made in Portugal
High-tech ceramic closure made in Germany
To find out your bracelet size, we recommend that you use a piece of thread or a tape measure to measure the spot on your wrist where you want to wear your PAYCELET.
We prefer to wear our bracelets a little tighter, but we recommend choosing at least 1cm buffer between wrist circumference and bracelet circumference.
If you prefer to wear your bracelets a little looser, you can also choose 2-3cm difference.
im Handumdrehen bezahlen
PAYCELET FEATURES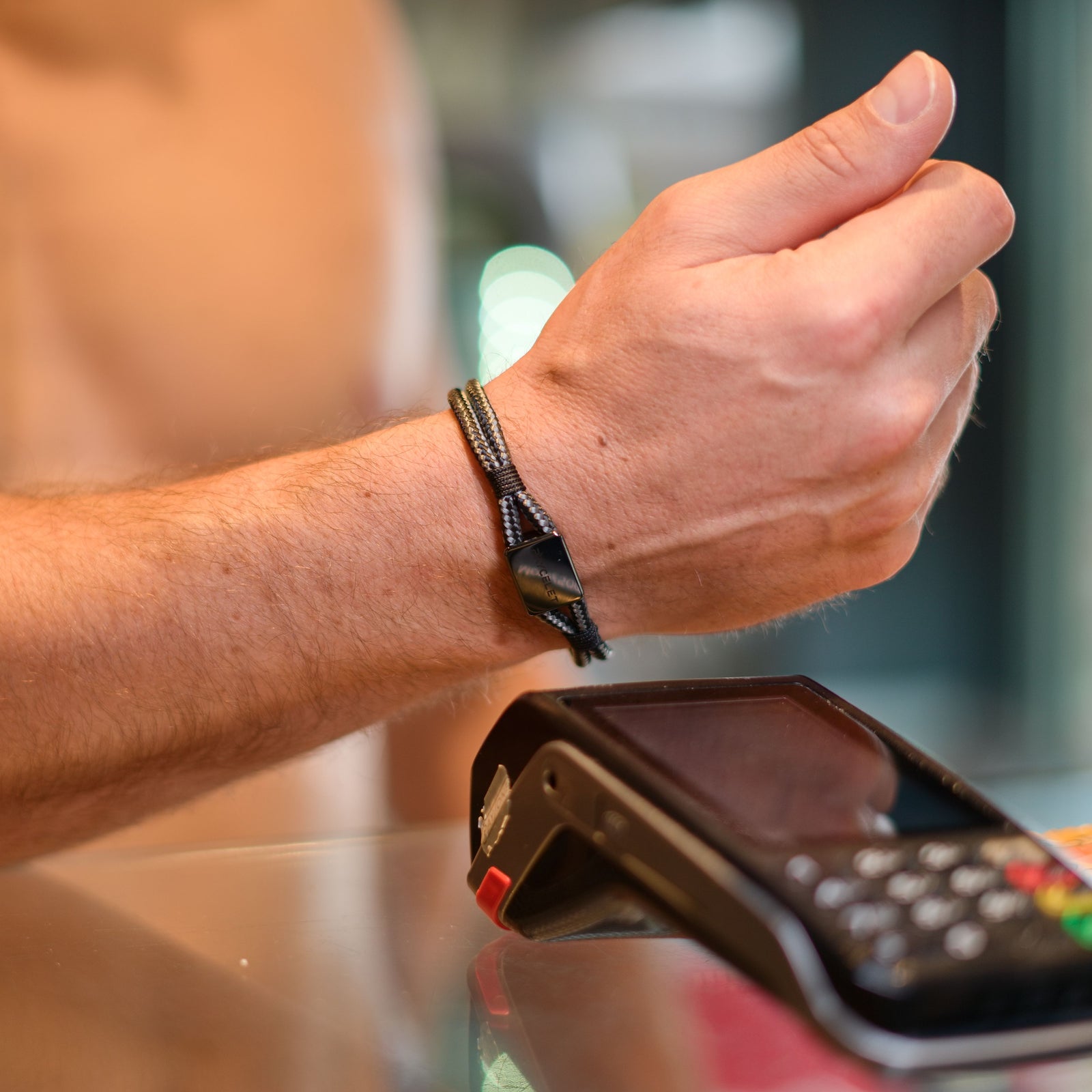 Secure payment. Always and everywhere
The PAYCELET was developed according to the highest security standards of Visa and Mastercard and its functionality and security were confirmed by the certification process.
You can connect your own Visa or Mastercard debit & credit card to your PAYCELET and use it to make secure contactless payments worldwide as usual.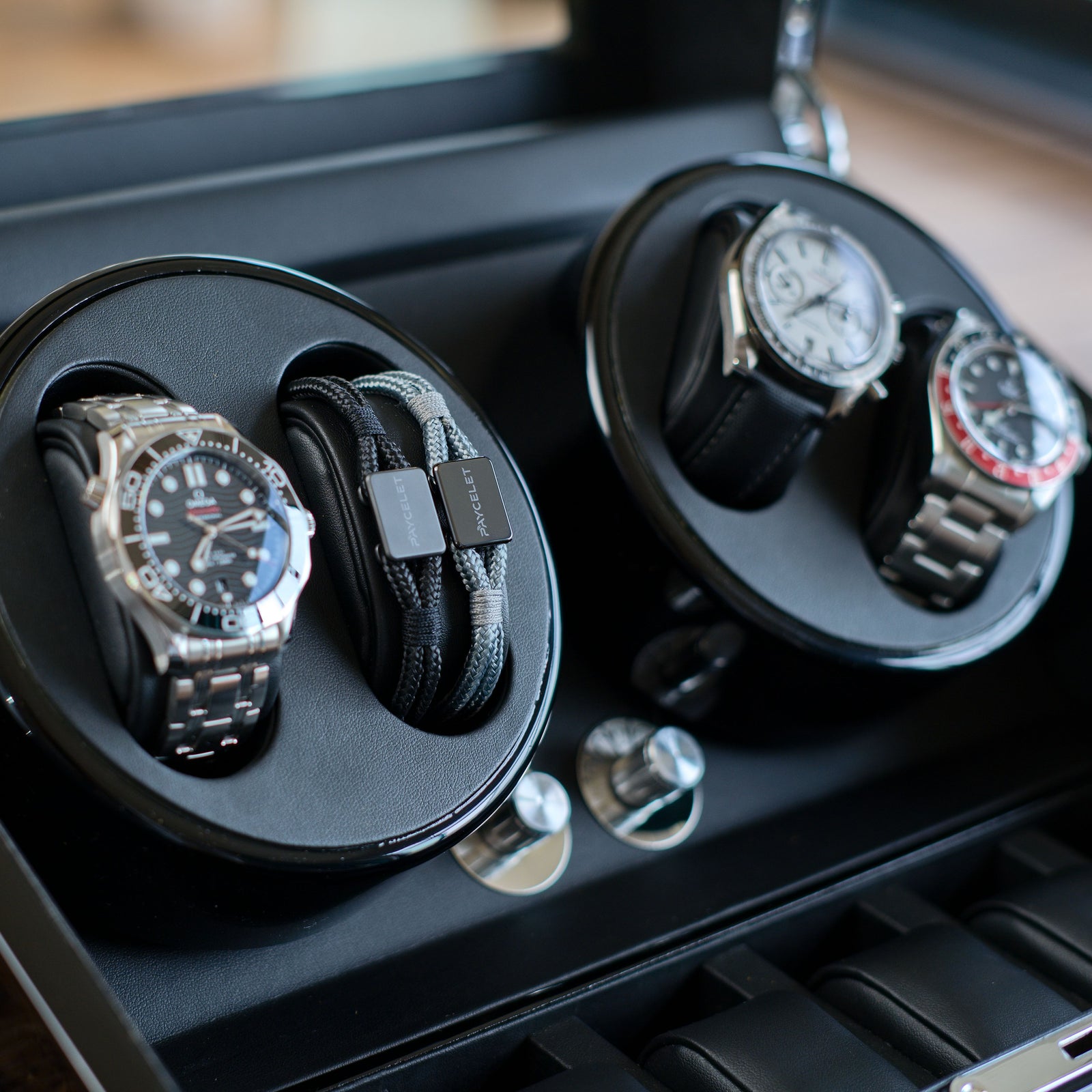 High quality and reliability
Our PAYCELET ONE closures are made of high-tech ceramic and are characterized by their long-lasting, high-quality appearance. The surface is particularly scratch-resistant and waterproof. We do not make any compromises for your best payment experience.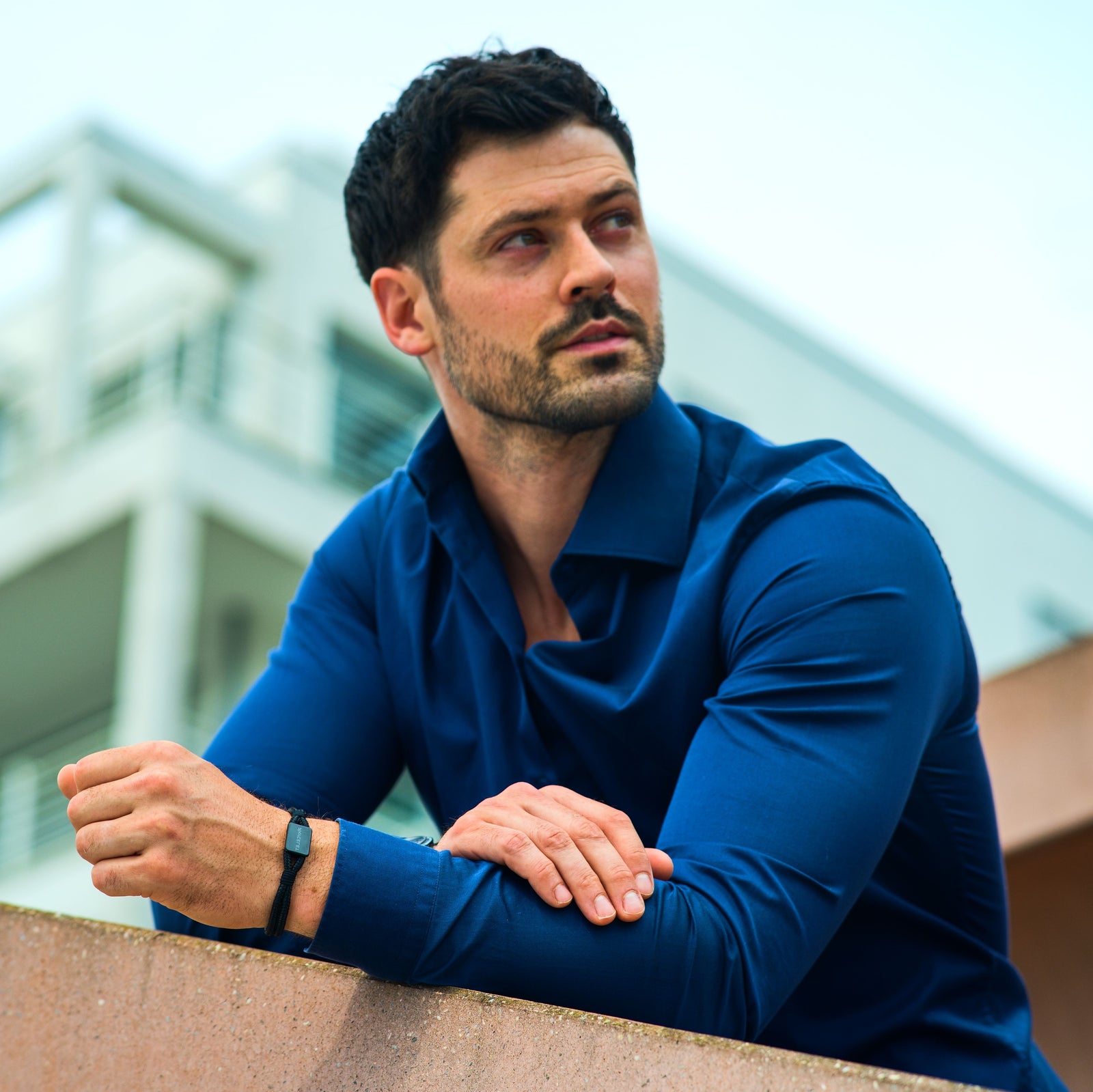 Trendsetting and polarizing
Paying becomes an experience with PAYCELET! With a simple flick of the wrist, you're done. Stand out with PAYCELET - as an innovative pioneer of the future of payment. Take the first step and become part of the new generation of payments.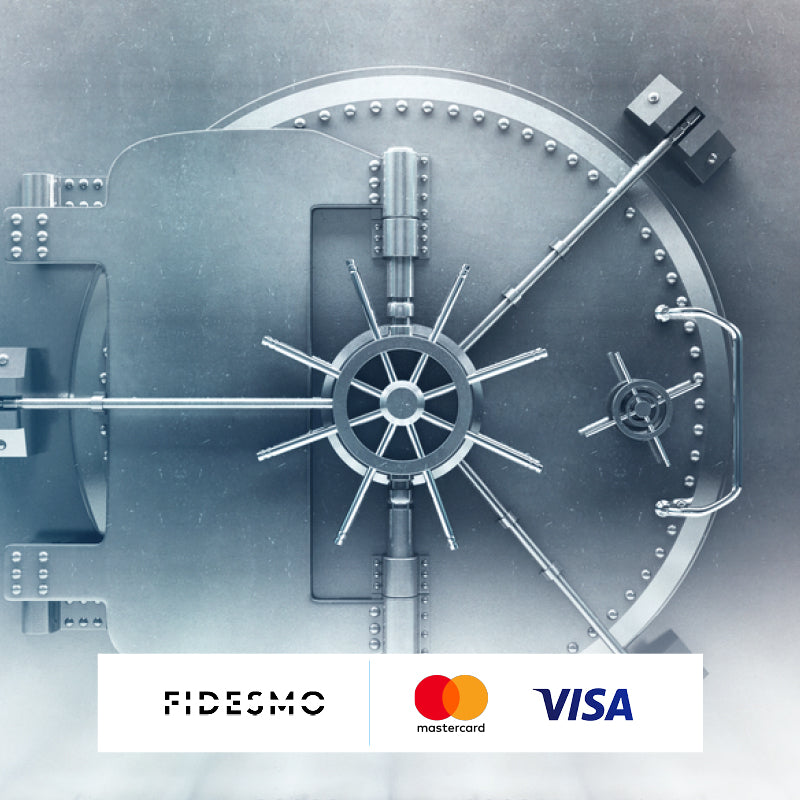 More secure than your regular credit card
We use tokenization. Tokenization is a special type of encryption that makes PAYCELET even more secure than any normal credit card. The real card data is never stored on the PAYCELET, but a different card number generated by the encryption. With this we play it safe for you and you can enjoy the experience!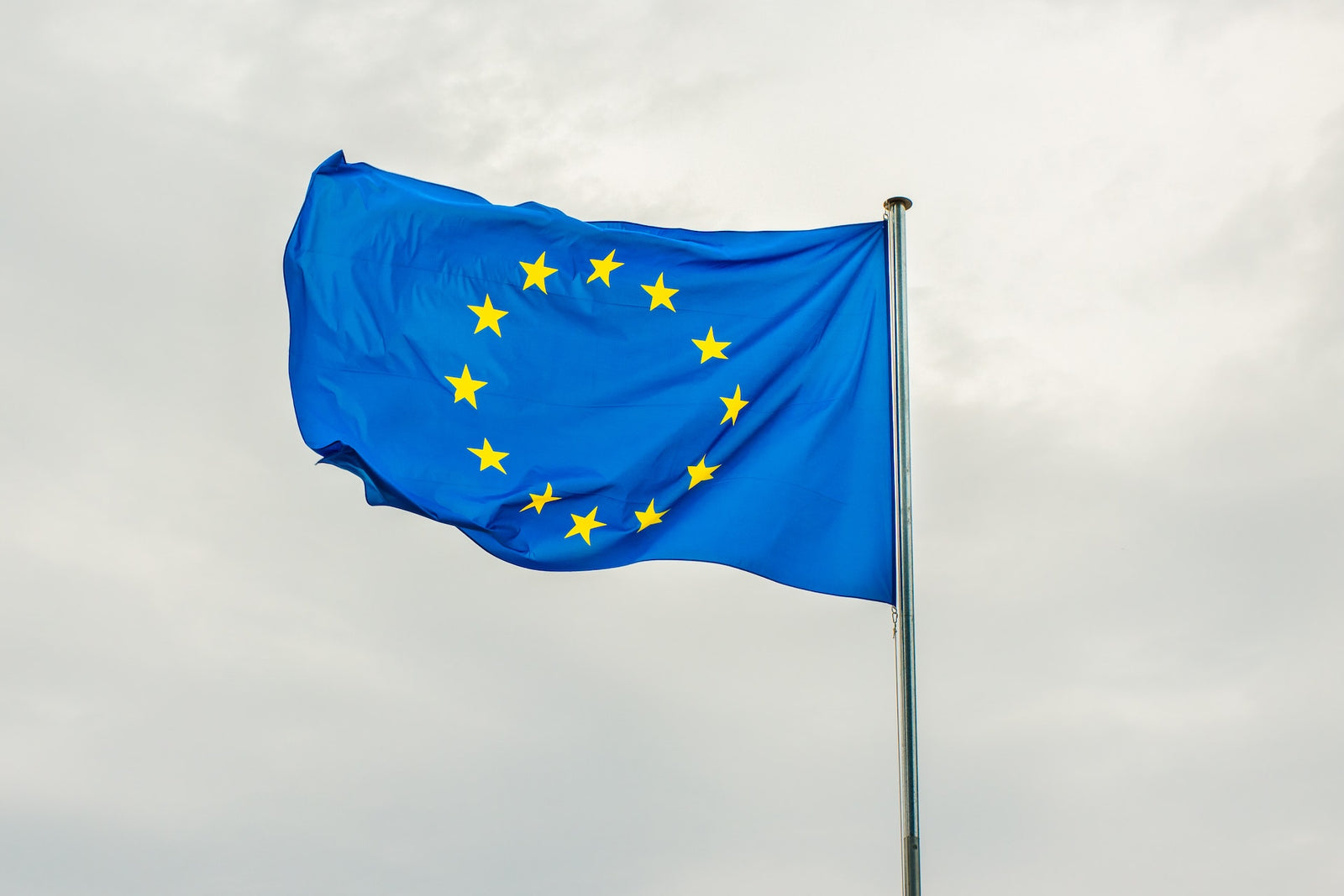 Only the best for you
Our ceramic production and the assembly of the PAYCELET take place in Germany. The bracelets are made in Portugal with yarn from the Netherlands.
The high-quality bracelet is made from recycled PET bottles. We use plastic from Europe so that it is not exported to Asia in the first place, where in most cases it would end up in the sea.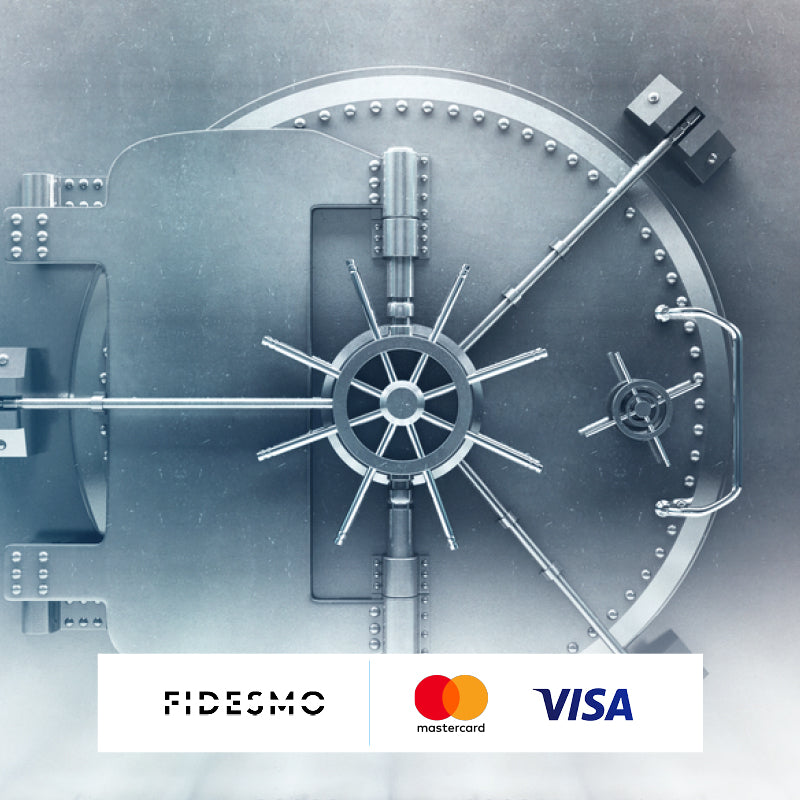 FAST AND SECURE
CREDIT CARD CONNECTION
You have 3 options to connect your PAYCELET to a credit card.

Here you will find an up-to-date international overview of all banks and financial service providers that can currently be connected to a PAYCELET.

After checkout, we will guide you through the setup step by step within a few minutes. (Setup will only be activated shortly before the items are shipped)
Here you will find our instruction videos for setting up your PAYCELET after checkout.
FAQ
Here you will find answers to the most important questions about PAYCELET. If your question was not included here, please take a look at our entire FAQ .
Security is the top priority at PAYCELET. Thanks to tokenization (additional encryption of the card data) from Fidesmo Pay, the PAYCELET is more secure than any ordinary credit card. Payment is only possible at a distance of less than 3 cm. According to current bank regulations, a PIN must also be entered for amounts over €50. In addition, PAYCELET has been certified as a means of payment by Visa and Mastercard.
Depending on the integration of your card, there are three simple options:
1. With a direct bank connection: Call your bank and have your credit card blocked.
2. If integrated via Curve: You can simply block your Cruve card within the app.
3. When integrating via VIMpay: You can simply transfer your credit back to your account from PAYCELET.
No, neither a connection to the smartphone nor to the Internet is required. The PAYCELET works via NFC, similar to normal plastic credit cards.
Here you will find an up-to-date overview of all banks and financial service providers that can currently be connected to a PAYCELET.
A direct connection to the EC or giro card is not possible. However, you can load credit from your bank account onto the PAYCELET via the VIMpay app, which means that any German or Austrian bank account is compatible with a PAYCELET.
If your old credit card has expired, you can simply upload your new card to your PAYCELET using the FIDESMO app. So you don't have to buy a new PAYCELET and you don't have to worry about any additional costs.
Yes, this is possible via the Curve app. There you can store several credit cards and select which card should be debited from when paying with the PAYCELET. (This is even possible afterwards using the "Go Back in Time" function.) For example, you can also use your company credit card with the PAYCELET.
Yes, it is possible to connect multiple PAYCELETs to the same credit/debit card, such as VIMpay and Curve cards.
Yes, you can simply load another card onto your PAYCELET with the FIDESMO app.
Yes, the PAYCELET can be controlled via the Fidesmo app using iPhone and Android smartphones. Here you can change your credit card or program a link of your choice, e.g. to share your contact details.